Sparkman & Stephens Association AGM 2019 in Helsinki
Annual General Meeting will be held in Finland 14.-16.6.2019.
Please note that the programme is yet a draft and is subject to change.
Welcome and Registration
Possible place for welcome and registration is at Lonna Island or Löyly restaurant. Will be confirmed later.
Lonna is a tiny island, just 150 m long and its part of the Suomenlinna district, located between Helsinki's bustling market square and the Suomenlinna fortress island.
Löyly is a sauna and a restaurant and awarded by its architecture. Löyly is located just 10 minutes walk from HSS.
Main event at the Helsinki Sailing Association (HSS)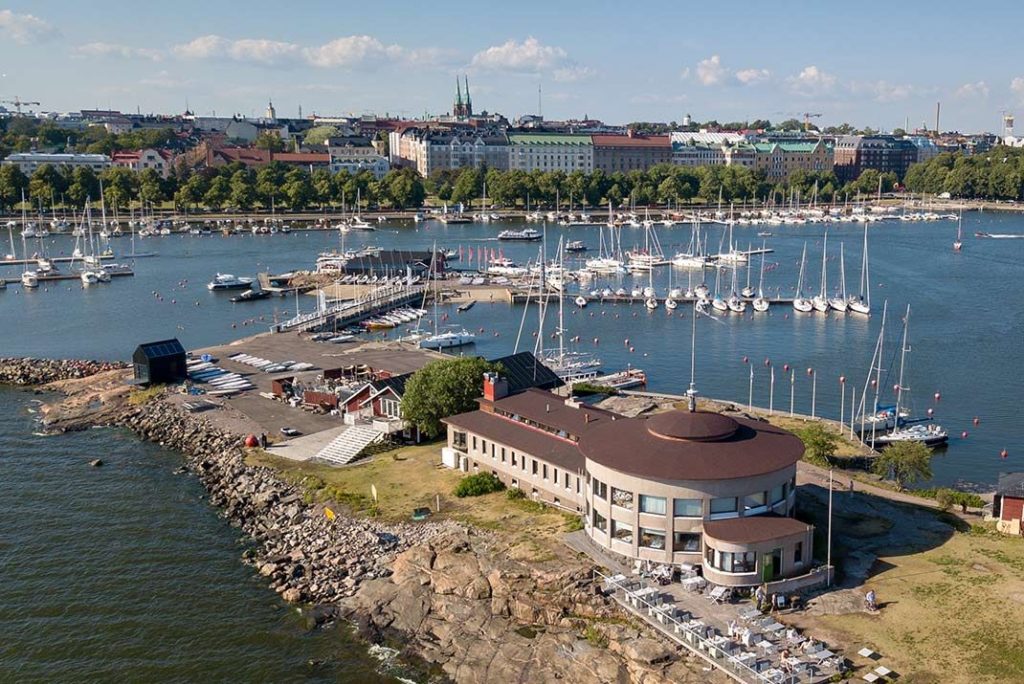 The main event will be held at HSS.
Helsingfors Segelsällskap, known as HSS, is one of the most distinguished yacht clubs in Finland. It was founded well over 100 years ago, in 1893 and have about 1200 members. HSS is located on its own club island with a sheltered natural harbor at the southernmost tip of the Helsinki downtown.
The island is reached in five minutes by our ferry, at a short tram and a walking distance from the City Center.
AGM Meeting at Suomenlinna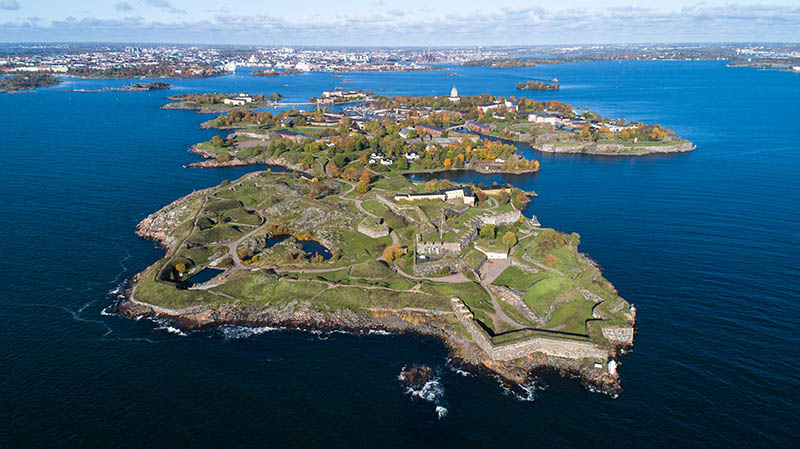 The AGM Meeting will be held in the Island of Suomenlinna.
World Heritage Site Suomenlinna is a cultural treasure. Its construction began in the mid-18th century when Finland was still part of Sweden. Today, the fortress and its museums, restaurants, and events are a memorable experience for visitors of all ages. Suomenlinna is a popular visitor attraction and also a home of 800 residents.
The Island is reached in 20 minutes by ferry ride from the Market Square at the City Center.
Booking a hotel
Main hotel partner is the Clarion Hotel. Please see instructions and prices to make a booking from the Clarion Hotel.
Friday 14th of June
Mooring HSS at dedicated places for S&S boats
18.00              Gathering at the Helsinki Market Square
18.15              Ferry to the Lonna island  / or meeting at the Löyly restaurant. Will be decided later. 
19.00              Registration and welcome, drinks and hamburgers, possibility to Sauna.
22.00              Ferry back to the City
Saturday 15th of June
08.00              Sailors Yoga session with Mrs. Kylli
09.00              Breakfast on the pier. Oatmeal, sandwich, tea, coffee, etc.
10.00              Skippers meeting before the race
12.00              Eikka's Beat / AGM Race and Sightseeing in Helsinki Archipelago
15.00              Return to HSS. Visiting boats/socializing, snacks from Finland in every boat
Gala dinner at Sailing Club Helsingfors Segelsällskap (HSS)
Dress code Black tie
Starting at 19.00 
Welcome by the HSS Commodore Mr. Mikael Stelander
S&S prizes and speeches
Dinner
Music & dance
Around 22.00-01.00 
Soprano Angelika Klas & tango orchestra
How to dance the Finnish tango by Mrs. Sanna Tiivola
DJ
Sunday 16th of June
Suomenlinna fortress
11.00              What is Suomenlinna fortress
12.00              AGM meeting at Pajasali
13.00              Lunch at Café Chapman
14.30             S&S boats in Finland, speech by Lars Ström
16.00              Farewell
Early Bird
Available for limited time
Early bird pricing available only through March 15th, 2019

Save €30
Normal
Register before April 30th, 2019.
Late Registration
Register before June 7th, 2019.
Frequently Asked Questions
The FAQ section will be updated later on