Sparkman & Stephens Association AGM 2019 in Helsinki
Annual General Meeting will be held in Finland 14.-16.6.2019.
Welcome and Registration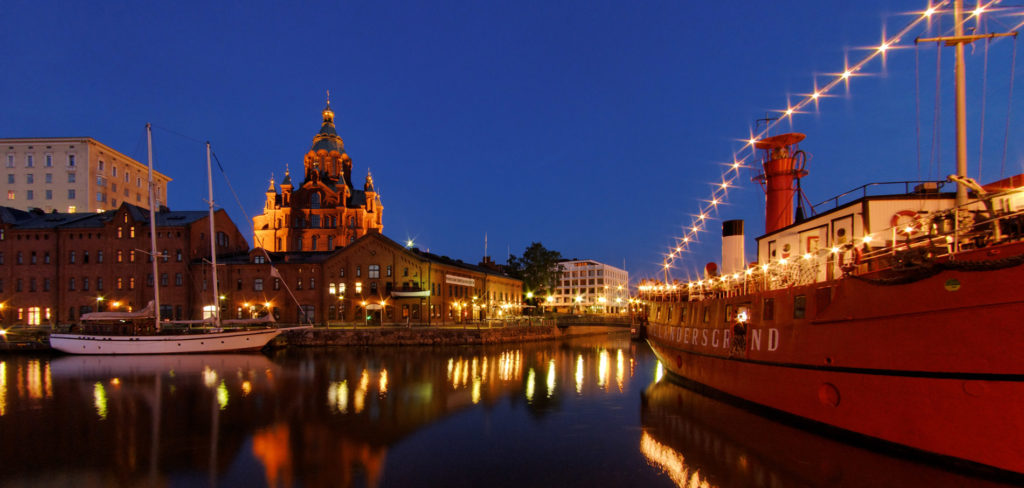 The welcoming and registration event is hosted at the historic lightvessel Relandersgrund just next to Helsinki Market Square.
Before welcoming event you have a possibility to join to a Helsinki history tour by walk (approx 60 minutes) or visit at Allas Sea Pool where you will experience the Finnish sauna and you can swim in the pools located just next to Market Square.
The visit to Allas Sea pool costs 14 euros. Tour is included in the AGM event participation fee.
» More about Lightvessel Relandersgrund (only in Finnish)
Main event at the Helsinki Sailing Association (HSS)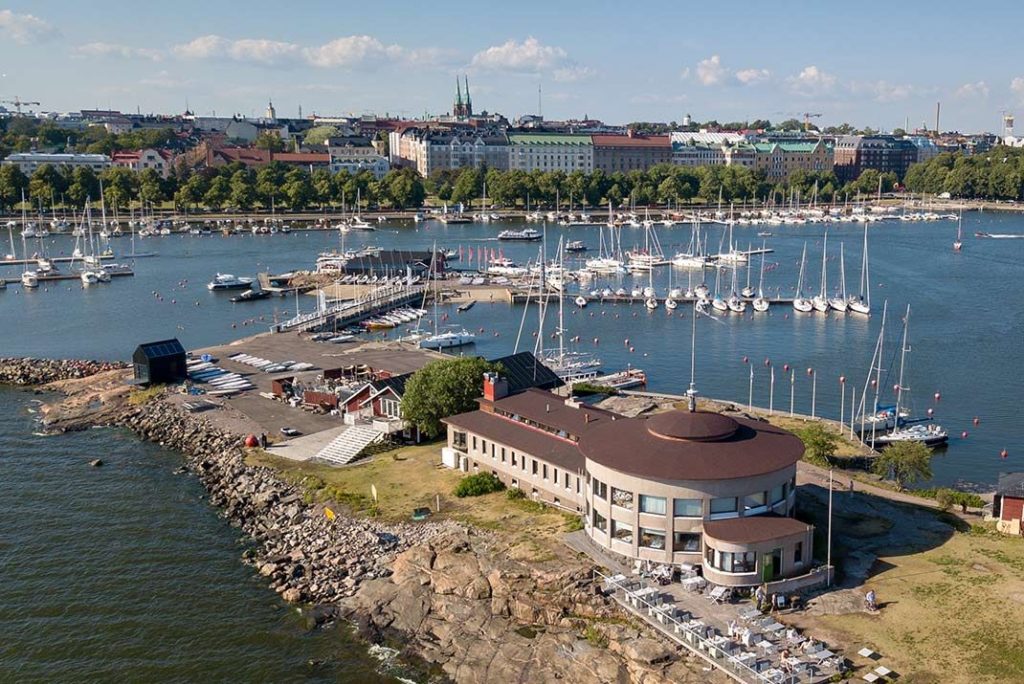 The main event will be held at HSS.
Helsingfors Segelsällskap, known as HSS, is one of the most distinguished yacht clubs in Finland. It was founded well over 100 years ago, in 1893 and have about 1200 members. HSS is located on its own club island with a sheltered natural harbor at the southernmost tip of the Helsinki downtown.
The island is reached in five minutes by our ferry, at a short tram and a walking distance from the City Center.
AGM Meeting at Suomenlinna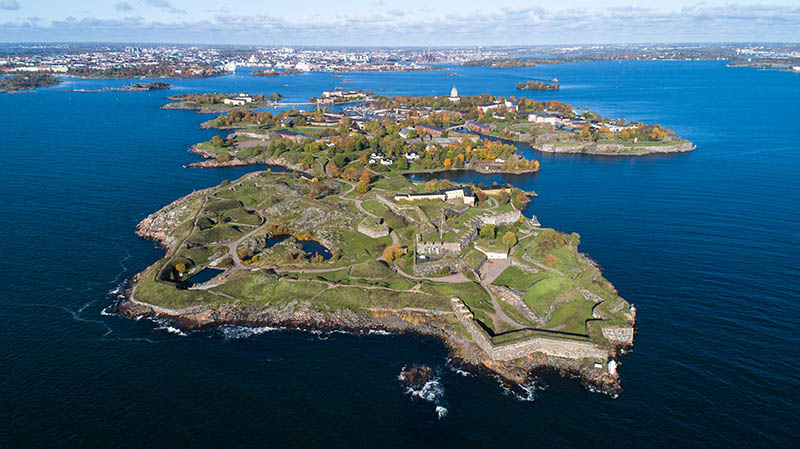 The AGM Meeting will be held in the Island of Suomenlinna.
World Heritage Site Suomenlinna is a cultural treasure. Its construction began in the mid-18th century when Finland was still part of Sweden. Today, the fortress and its museums, restaurants, and events are a memorable experience for visitors of all ages. Suomenlinna is a popular visitor attraction and also a home of 800 residents.
The Island is reached in 20 minutes by ferry ride from the Market Square at the City Center.
Booking a hotel room from Clarion
Main hotel partner is the Clarion Hotel.
Prices:
1 person room 128€ / room / day
2 person room 148€ / room / day
Please see instructions to make a booking from the Clarion Hotel.
» More information
Booking a hotel room from other hotels
We have also booked quota from Hotel F6 and Radisson Blu Seaside.
Prices:
Hotel F6 Standard room 350€ / room / day
Radisson Blue Seaside Superior room 220€ / room / day
Please see instructions to make a booking from the Hotel F6 or Radisson Blu.
» More information
Friday 14th of June
Mooring HSS at dedicated places for S&S boats
17.00              Sauna and swimming just next to Helsinki Market Square at Allas Sea Pool (ticket 14 euros not included to AGM event participating fee)
or
17.45             Helsinki history tour by walk. Starts from Senate Square (next to the statue of Alexander II)
19.00             Registration and welcome, drinks and cocktail snacks lightvessel Relandersgrund
22.00              Event ends
Saturday 15th of June
At Helsinki Sailing Club / Helsingfors Segelsällskap (HSS)
08.15              Sailors Yoga session with Mrs. Kylli
09.00              Breakfast on the pier. Oatmeal, sandwich, tea, coffee, etc.
10.00              Skippers meeting before the race
12.00              Eikka's Beat / AGM Race and Sightseeing in Helsinki Archipelago
15.00              Return to HSS. Visiting boats/socializing, snacks from Finland in every boat
Gala dinner at Helsinki Sailing Club / Helsingfors Segelsällskap (HSS)
Dress code Black tie
Starting at 19.00 
Welcome by the HSS Commodore Mr. Mikael Stelander
S&S prizes and speeches
Dinner
Music & dance
Around 22.00-01.00 
Soprano Angelika Klas & tango orchestra
How to dance the Finnish tango by Mrs. Sanna Tiivola
DJ
Sunday 16th of June
Suomenlinna fortress
10.50             Suomenlinna tour: What is Suomenlinna fortress? Meeting point next to the pier. 
12.00             AGM meeting at Pajasali
13.30             Lunch and coffee at Restaurant Susisaari
14.45             S&S boats in Finland, speech by Lars Ström at Pajasali
16.00             Farewell
Normal
Register before May 15th, 2019.
Late Registration
Register before June 7th, 2019.

Registration has ended.
Frequently Asked Questions
What does AGM participation fee include?
The participation fee includes all mentioned in the program. You will get great value to your money.
The things that don't include
Transfers between the event venues. The venues are located in the Helsinki downtown area and are accessible by walk and tram.
If you want to visit at Allas Sea Pool on Friday the ticket price isn't included in the AGM participation fee.
Nights in the hotel doesn't include in the AGM participation fee.
I would like to participate, but the hotel rooms are almost fully booked. Are there any other options?
In the same weekend, there are several big events in the Helsinki and the hotels are going to be fully booked. However, we have negotiated a good deal from the Clarion hotel. We are also searching the boats that have a possibility to offer sleepover on their boats. If you are still in need of accommodation or you can offer accommodation on your own boat, please fill this form and we will make our best to connect you. There is a small 50 euros accommodation fee per person covering the full weekend.
What to see and do in Helsinki
Helsinki has a lot of new and old architectural gems to explore…
Amos Rex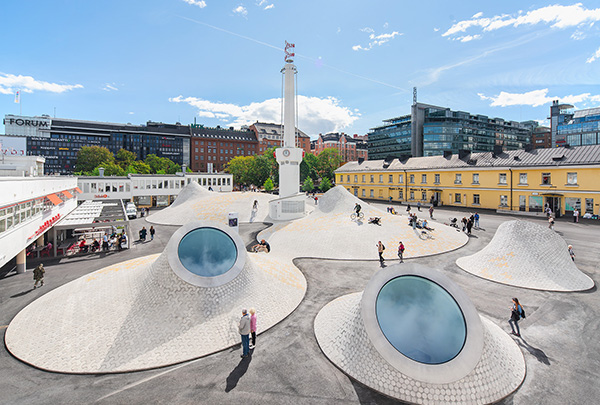 The newest Art museum in Helsinki underground builds in the downtown. Helsinki has gained a new cultural institution and a striking new public space with the completion of Amos Rex. The art museum opens after a five- year, €50 million project designed by architecture firm JKMM, which has seen the refurbishment of the landmark 1930's Lasipalatsi building in Central Helsinki. At the heart of the museum, 13,000 cubic metres of rock has been excavated to create a new 2,200 sqm world-class flexible gallery space topped with a series of domes and skylights that form the new undulating landscape of the Lasipalatsi Square.
Chapel of Silence and Temppeliaukio Rock Church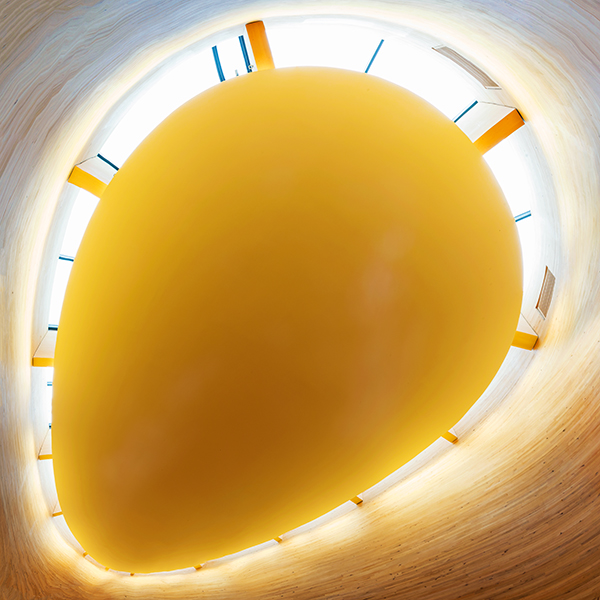 Kamppi Chapel of Silence is located in a corner of the Narinkkatori square in Helsinki, at the entrance of the Kamppi shopping center. The Chapel offers an opportunity to calm down in the middle of perhaps the busiest area in Finland. The curved shape of the small-scale Chapel building allows space and views to flow in the urban surroundings.
Excavated directly into solid rock, the Temppeliaukio church is situated in the heart of Helsinki, at the end of Fredrikinkatu. Because of its special architecture, the church, completed in 1969, is one of the main attractions in Helsinki. The church hall is covered with a dome, lined with copper and supported on the rock walls by reinforced concrete beams.
Oodi Central Library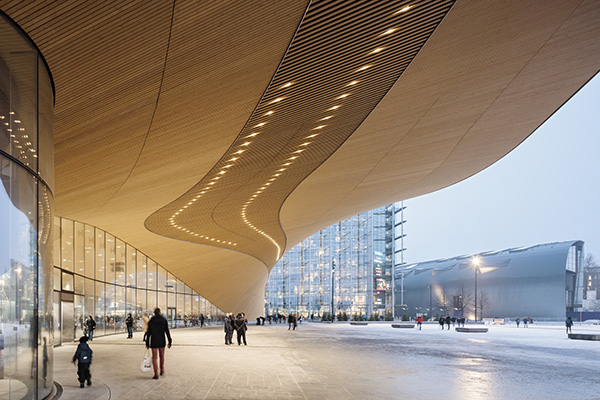 Designed by ALA Architects, this library of a new era is an ode to Finnish culture, equality, and freedom of expression. Oodi offers everyone an open, public urban space at Kansalaistori Square, right opposite Parliament House
All the new Saunas and restaurants on the seashore of Helsinki like…
Löyly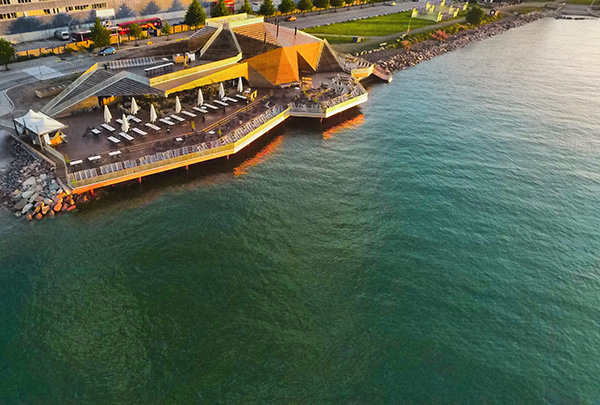 Newest wood architecture with a restaurant and sauna.
Island of Lonna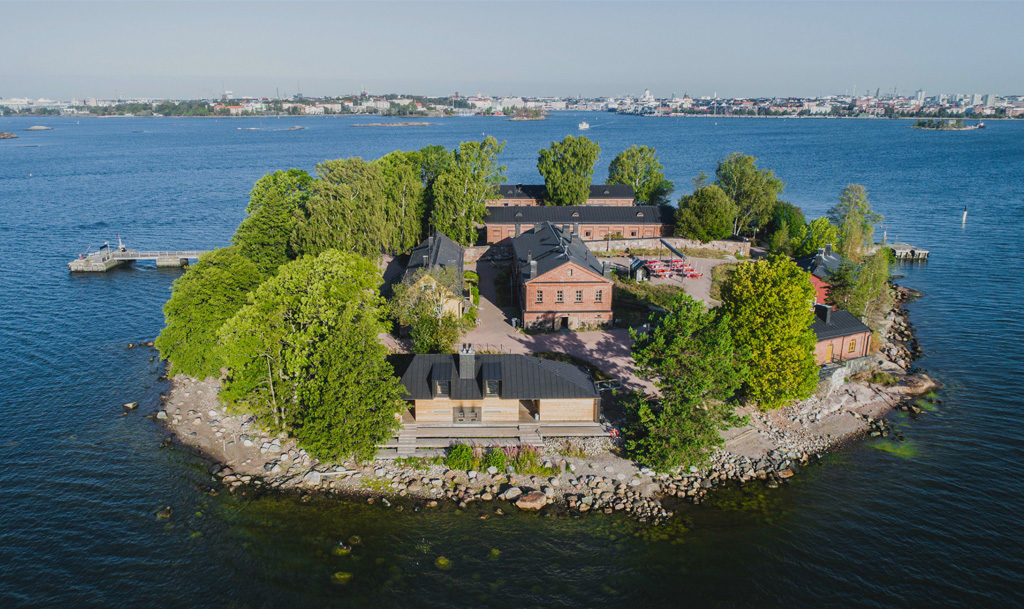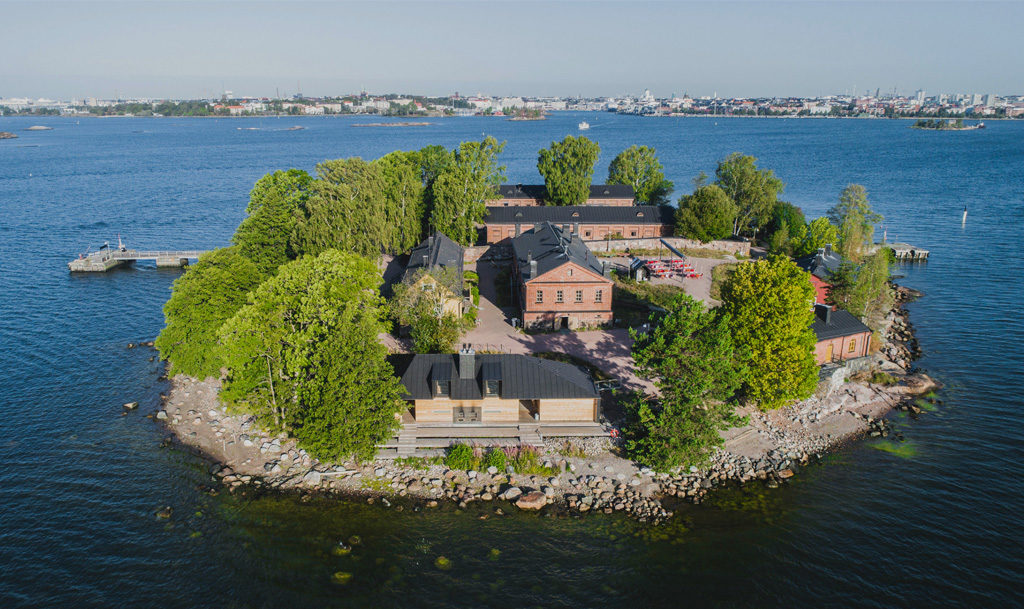 Once a base for storing and clearing mines, the island is now a refuge where visitors can leave the hustle and bustle of city life behind them.

Tornion Panimo (Tornio Brewary), in operation since the tsarist times, is the paragon of Lappish perseverance. The success of this legendary brewery was brought about through the innovativeness and persistence of a northern tribe. The brewery has endured prohibition, world wars, and the global blow meant to be deadly, but the decision made on that snowy November night hasn't been broken.
We at Tornion Panimo make a bow to our long traditions and bare our behind to global giants. Here we still are, and there's nothing you can do about it!
Tornion Panimo has returned to its roots and continues its story, begun in the same place 140 years ago, as an artisanal brewery on a bank of the Tornio River that gathers up the arctic waters of the Lapland fjelds, at the border of the country.

Climecon
create comfortable, healthy and safe living and working conditions now helps the S&S association to a more healthy AGM budget.
Climecon provides exhaustive solutions for all types of buildings and all areas of ventilation and air purification. A comfortable home, low heating costs for a low-energy house without compromising comfort, fresh indoor air and fire safety at the workplace, or a pleasant working and visiting atmosphere in public and industrial spaces – Climecon's extensive range of products and systems will give you the right solution.